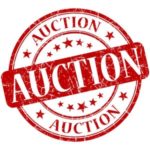 We have had an amazing response to our appeal for items to be auctioned. We very much appreciate your generosity in donating items of real value.
Lots so far include:
2 tickets in the best seats for the Six Nations England v France 10 February 3pm kick off
Many items of cricket memorabilia including a cricket bat signed by the England and Aussie teams of 1956
Over 20 framed paintings and prints
Vouchers from eating at local pubs and restaurants
Jewellery
Vouchers from dog walking to baby sitting
More donations are required. To donate items telephone Martin Lester or deliver items to River View, The Street, Lodsworth between 3 and 24 January.
All proceeds will go towards the improvement and running costs of our village hall and recreation grounds

During January, as they are donated, we are adding a list of the lots to be auctioned. Click this button to see them: